Doctors & Staff
Meet the experienced and friendly doctors and staff who make Mexia Vision Services the leading provider of vision care products and services in Mexia.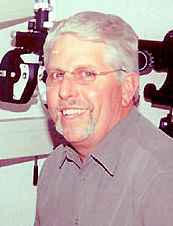 Dr. Wesley Pittman
Dr. Pittman is a graduate of Mexia High School and received his Bachelor of Science degree in 1977 and Masters degree in 1979 from Texas Tech University and went on to get his Doctorate of Optometry degree from the University of Houston in 1984. His local and state association memberships include;
-Heart of Texas, Society President 1986
-Texas Optometric Association, Director 1988-1992
-TOA, Region 4 Legislative Coordinator 1989-1992
-Southwest Council of Optometry (SWOC) Director 1993 to 1999 -SWOC Convention Chairman 1996-1998
-Texas Optometry Board 1992-1997, Sec. Tres 1995-1996, Chairman 1997.
-American Optometric Association, Board of Directors 1996-2004, President 2004
Dr. Pittman is an AOA-PAC Life Member and has served on the Board of Directors and Board of Trustees. He has also served on the Foundation for Education and Research in Vision Board, Parkview Regional "Bricks and Mortar" Board and is on the Parkview Regional Foundation Board. Other organizations include;
-Director of the Mexia Chamber of Commerce 1984-1987, President 1986
-Director of Rotary Club of Mexia 1984-1989, President 1986
-Director of Mexia Industrial Foundation 1990-1996
-Mexia Ducks Unlimited, Charter Member 1988-Present
Dr. Pittman was awarded the Texas Optometric Associations Young OD of the Year in 1989, the TOA President Award in 1996 and the TOA OD of the Year Award in 1998. He enjoys fishing, hunting and is a Fourth Generation Optometrist. He has been married to Kathy Forrester Pittman since 1977 and they have one son Wesley "Duke" Pittman.
---
Staff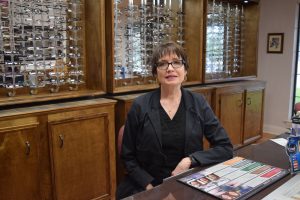 Kathy – Business Manager
---
Dawn– Receptionist
---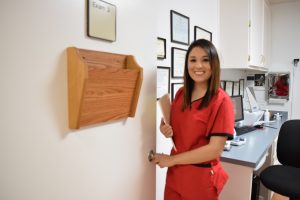 Amanda – Paraoptometric
---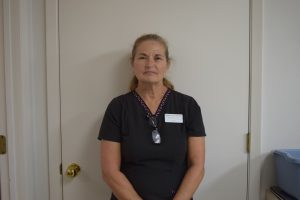 Becky – Laboratory Services
---